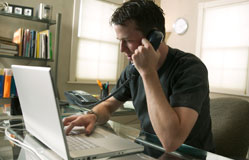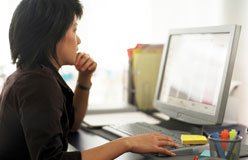 Testimonials
Just wanted to send a personal note of thanks. I've been around computers and 'computer guys' for YEARS. I can tell you that, hands down, I would recommend Bryan Scott and MR Computer Services/Virus Busters to anyone without a shred of hesitation. Bryan is probably THE most conscientious, courteous, professional and knowledgeable service professional I've ever had the pleasure of doing business with. The turnaround time Bryan provides, along with the cost effective repairs really makes him your one stop shop for everything computer-wise. Thanks again, Bryan, for being the true professional that you are!
–Kristan Ramos,Louisville Ky
I have used the MR Computer Services for years, from solving simple problems to setting up complete systems. They always solve my PC problems, quickly and efficiently, their programs are very flexible and pricing is very good. Mike's quick problem solving skills have saved me from unproductive time, he always goes the extra mile to get it done and give us a good price. Mike is always friendly, courteous, and very fun to be around, I would trust him to solve any technical problem I have and wholeheartedly recommend him to others.
–Dwight Whitehead, Whitehead Environmental Land Clearing, Magnolia, TX
I have worked with, Mike Wieberg – MR Computer Services, for the last 10 years. His services have saved my company thousands of dollars in computers and repairs. When you have a PC problem, be it hardware or software, he is the man to call. When you call with a problem he is quick to get back to you to resolve the problem over the phone or connects to your pc thru the internet, saving you time and money. If he has to take your pc off-site, his turn around time quick. THANK YOU, Mike Wieberg – MR Computer Services, for everything you do!!!!!
–Joy Lister, Champion Transportation Inc., Houston, TX
Mike, Thanks for the great service! I called around and found the cheapest price for the repair on my laptop and thought I would most likely have to wait two weeks. It turns out I got the best price and fastest service, Mike got my laptop back to me the next day! I will recommend MR Computer services to friends and family.
–Joe Newland, Katy, TX